Having been cruising for over 12 years I've become a self-confessed expert at packing! Things have changed over the years, more items have become forbidden and of course each cruise line has its own rules, but I thought I'd write my packing tips for cruises to help prevent you make some of the mistakes I did when I started out.
Clothes/Shoes
The hardest bit, right? We tend to either pack too much or too little. Try laying out your 'bottoms' (skirts/shorts/trousers) on your bed and then put tops which will match with at least two of them, so you can mix them up to make more outfits from fewer items. Remember, most cruise lines have some type of laundry service, so I make sure I have enough undies for the duration, and figure I can wash anything else I need to.
You will generally be wearing at least 2 outfits per day. Either leisure/pool wear if its a sea day, or something casual for a port day, and then you'll change for the evening. Check with your cruise line if they have formal nights, and if so, how ma
ny. Some cruises may also have theme nights (P&O and Carnival do this). For the boutique cruise lines, they may require a jacket and tie for evenings, and may also have a 'white night' so make sure you have all this information before you pack. You may be restricted to the buffet if you don't adhere to dress codes, so best to pack something more than shorts and vests if you want to eat in the main dining room.
Regarding port day clothes, do your research on the cities you are visiting. Some will require you to be more covered than others, particularly if you are in the UAE region. Have a scarf in your bag to cover your shoulders and head if required. I also pack a light scarf with me anyway as I find the air conditioning can be quite harsh on the ships so I get cold in the evenings when I'm in evening wear.
Slip Slap Slop Slide…don't forget to be sun-wise if you're in a hot place. Sunnies, hat, a cover-up and of course your sunscreen!
Remember also, that you may not get your bags until after 7pm on your day of boarding. Make sure you have your swimming gear and something casual for the evening in your hand luggage.
Shoes – if you're like me, this one is always a challenge! Trying to pack light is hard when we have so many favourite shoes which match different outfits, right? I've managed to get this down to one pair of leisure shoes which you can use in the gym and for walking in cities. A pair of sandals/thongs for around the pool/ship during the day. One pair of neutral evening-wear shoes – possibly two if you have a formal night and need a different pair to match your formal outfit. That's it – honestly, its all you need!
Handbags. My other love. You need one day bag for a port (big enough for a bottle of water, purse, sunscreen and other essentials) and an evening bag, neutral colour to match everything, just big enough for your lippy and phone (for the photos of all your cocktails).
Toiletries/Medical
You will find that most cruise lines will offer shower gel/soap, shampoo (often not conditioner) and body lotion as a minimum, but this is worth checking. Generally, the further 'up' the ship you are, the more luxurious and extensive the supplies will be.
Regarding medicines, firstly, ensure these are carried in your hand luggage not your suitcase to cover any delays with your bags as mentioned above. There will be a medical centre on board your cruise, but they are often American and therefore you will need to have appropriate travel/medical insurance before you want to be visiting them. I usually put together a little bag of the basics to take with me: painkillers, band-aids, anti-histamine, rehydration powder and Imodium. If you like to sunbathe, bring some after-sun lotion too.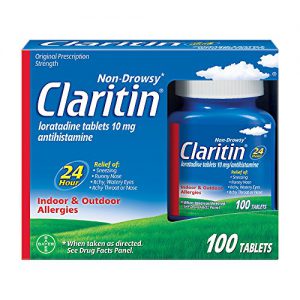 I'm fortunate to not get sea-sick, but if you do, or are concerned you may be, you will find plenty of options to help you in the retail outlets on board. Anti-histamine is also a good anti-sickness, and if you are really bad, then the medical centres will give you a jab in the bum for about $80 which apparently works wonders!
Electrical
The power supply on most ships is both US and EU (flat pin and round pin). EU (240v) is a higher voltage than US (110v), so I tend to use that for my hair straighteners and the US for anything else. Power boards are usually not permitted on board for safety reasons, so don't bring them or they will be confiscated at the pier. Same goes for hair dryers and irons which are not permitted either.
I love the adapters which have USBs as well as various plugs on them, so you can charge all your devices with the one adapter. See my recommended ones below.
Leisure
It's the Cruise Director's job to ensure no one is 'bored' whilst on board, so you won't need to bring too much entertainment with you. That said, particularly when travelling with kids, you will mostly likely want to bring some books, iPads (pre-load with movies as internet can be slow and expensive) and some items which will help you use the on board activities. For example, you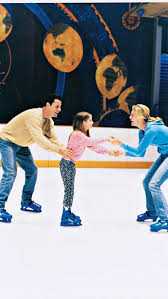 will need socks for Rock Climbing walls, long trousers for ice-skating, a rashy or one-piece bathing suit for the Flow-rider.
I like to throw in a little cotton beach bag (foldable) which I can use around the ship for carrying these things too, or just your book and sun screen to the pool. If your usual handbag is more formal, I find this more comfortable to use…and it doubles as a laundry bag if you need it too!
Don't worry about beach towels, your cruise will provide these for you.
If you are a first-time cruiser, you may get on board and wonder why everyone has sparkly lanyards for their cards when you don't. If you've booked through a Travel Agent, ask them if they can give you a logo one (the cruise lines often give them to agents) otherwise they may have their own, or you can buy your own (retail shops on board sell them), but it does make it handy to have your card nearby when you will be using it for everything on board.
Food/Drink
You are allowed to bring snacks on board most cruises with you, but I would say this would only apply if you have a specific dietary need. There is no shortage of food on the ships, you certainly won't go hungry! The ships also cater to most dietary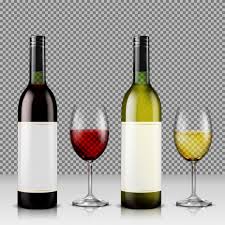 requirements, with vegetarian, gluten free, low fat and diabetic/low sugar being offered as standard on every menu. Halal and Kosher will generally need to be pre-ordered at least 2 weeks in advance.
Some cruise lines also permit you to bring 2 bottles of wine or champagne on board (Royal Caribbean and Celebrity Cruises certainly do). Carry these in your hand luggage, not suitcase, as they will check that the bottles aren't spirits when your bags are scanned which will require you to go identify your case and bring it to your room yourself after, which is just annoying!
Regent Seven Seas advised us that they have no restriction, we were allowed to purchase duty-free alcohol in a port and take it to our room. They are an all-inclusive cruise line though, so I guess it saves them money if you drink your own alcohol instead of theirs!
Oh, and I was often asked if guests can take their coffee machines on board – for the majority of cruise lines, no, you can't!
Documentation
Obviously, your passport will always be the most important – do not put this into your suitcase! Sounds a stupid thing to say, but I've lost count of how many cases I've had to go find in cages (with the description 'its black') because of this. Also, if you plan on hiring a car or bike anywhere, remember to take your driver's license – great for ID when you don't want to carry your passport
with you too. I keep a copy of my passport in my bag, often the ship will keep hold of your passport to do immigration for you, and if for any reason you may miss the ship's departure, you can at least get an emergency passport from your Embassy so you can fly to catch it up…not something I recommend.
You should also have your documentation from the cruise, often you'll need to check-in online and print your bag tags. This paperwork will be needed for you to enter the terminal/pier. Don't worry about the bag tags so much, they will always have spares for you if you can't print these out.
Recommended Items
These are just a few of the 'essential' travel items which I travel with and I think are great value. Let me know in the comments below what your favourite travel items are?
Purell Travel Hand and Face Sanitizing Wipes (pack of 6, 20 per pack)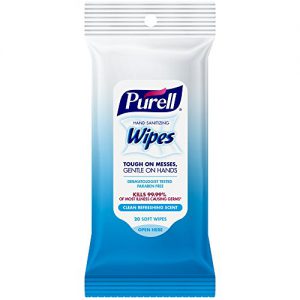 I always have these in my bag with me, I love to eat local street food whilst travelling and they are a necessity for sticky fingers! Also, great when in countries where their bathrooms may not be the best and you need to sanitize your hands when done. These are great value and small enough to fit in any handbag.
Universal Travel Power Adaptor, Delicacy World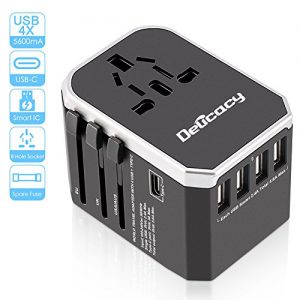 Powerful all-in-one adapter which I particularly love for the fast charge 4 x USB and Type-C/USBC ports (new Apple MacBooks require this), to get your devices up and running in no-time. Suitable for US, EU, AU, UK.
Qishi Pack of 10 Clothes Hangers – foldable, lightweight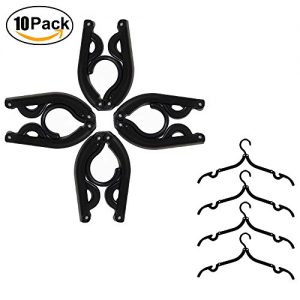 I find that cruise ships NEVER give you enough coat hangers! Even doubling or tripling my clothes onto the one hanger, I struggle to hang everything I want, and everything just ends up massively creased, and I don't like paying for pressing every day. These are a fabulous invention, they take no space at all in your case and will prevent fights with your other half when unpacking!
Travel Hanging Toiletry Bag by Hikenture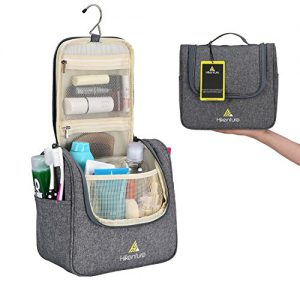 I have bought so many wash-bags over the years and each them just didn't quite 'work'. I love that this has a deep main compartment for your bottles, instead of trying to fit them into one of a million little zip compartments, although it does still have a couple of those to help keep you organised. Great for men and women, comes in 4 colours.
Zoppen Multi-purpose Rfid blocking travel passport wallet
Not only does this wallet look gorgeous, but it literally has a pocket for everything – even your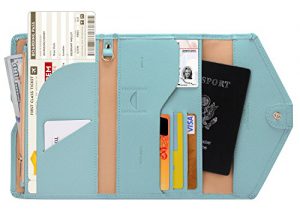 SIM card! Keep your passport, boarding pass (some airlines do still use them!), credit cards, ID card, notes and coins, your mobile phone plus a pen for filling in those landing cards all in one place. Comes in 33 beautiful colours.
Smuggle Mug Shampbooze hidden flasks for cruises (2 x 17oz bottles)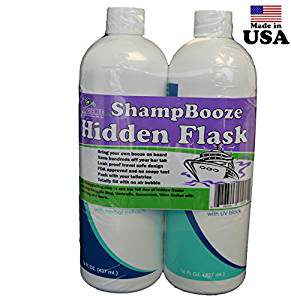 Whilst I'm not going to personally endorse these or promise you will get through security, some of you may be interested in this ingenious way of sneaking alcohol onto your cruise to avoid some of the expensive drinking costs!
I hope you found my packing tips for cruises helpful. If there is anything I have missed or you'd like me to add, please don't hesitate to let me know in the comments below, I always love hearing from you.
Happy Packing!!