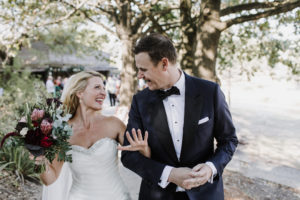 Welcome to the inspired and fun-loving world of Addinsall and Addinsall, previously Anderson and Addinsall (we just got married in March 2019)! We travel mostly on cruise ships as much as we possibly can and we throw in some land travel – just because we can – in between. I'd love to tell you the number of countries we have visited, but we lost count a long time ago!
We value all visitors to our site and hope you will make yourself at home and interact with us along our journey. Grab yourself a glass of Shiraz (or your beverage of choice) and read on to get to know us more…
So, who are we?
Good question. We are a newly married couple and we are fortunate to lead a pretty unique lifestyle.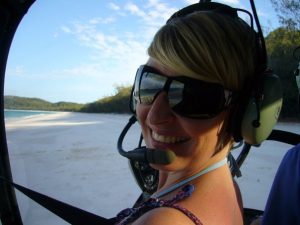 Wendy Addinsall is a British turned Aussie girl, starting my career in Professional Broadcasting (TV stuff) in London, somehow sidelining into Event Management and then swerving into Sales Management in the Travel Industry.  During this time I have also boomeranged between London and Sydney, landing a dream role at Hayman Island in the Whitsundays in 2009 (if you've never been, you absolutely must – it's reopening by IHG later this year!). When I wasn't hosting agents on seaplanes or helicopters or enjoying 6 course degustations with celebrity chefs or swimming with turtles in the Great Barrier Reef, I was working with this full-of-life, incredibly hard-working, but always the joker guy called Beven Addinsall who owned the AV company on island…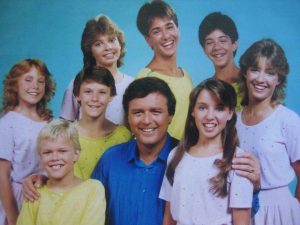 Beven Addinsall started his career at 11 years of age on the legendary Channel 10 TV show, Young Talent Time. Yep, that was him, with the mullet, singing and dancing in yellow trousers with Dannii Minogue and Tina Arena. Beven remains a household name helped by the release of Beven The Musical by Pete Hellier on Triple J which went viral. Even whilst running Hayman's AV Company, Beven continued to sing on the corporate scene until joining the cruise industry 3 years ago. He has recently been working as a headline act across 13 different cruise lines but as of June 2018 he has become the Cruise Director for Viking Cruises.
Beven has 2 ridiculously talented kids who definitely inherited his musical genes, Jay and Ben. Being that this site is all about our 'world', you may see them pop up from time to time.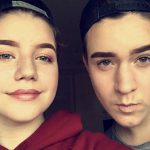 And then there's Bella. She's the 3rd child…and the favourite!
Why follow us?
I know, there are a hundred blog sites out there you could be reading instead of ours. We are grateful you are here because we want to entertain you, inspire you and help you live a life you may not have considered. Travelling as much as we do has opened our eyes to so many new things, from cultures to food to local customs and to engage with people we wouldn't have normally met. We want to pass this on to you. You can either sit, watch and enjoy, or maybe you will pick up some tips and decide you want to visit some of the places we go to, or experience a cruise ship we are on. Maybe you want us to find something out for you, or set us a challenge, we love those!
Aside from our cruising, we will be talking about other aspects of travel – hotel reviews, port information, useful luggage solutions and general life hacks we discover along the way.
So, thank you for joining us, please stick around, and if you ever need a hand or have any questions, feel free to leave them below – we look forward to chatting with you.
All the best,
Wendy & Beven
AandAWorld.com
SaveSave
SaveSave
SaveSave
SaveSave