Beven has accepted an offer to be the Cruise Director on the beautiful Viking Sun. To be honest, it has all happened quite quickly, from us leaving Melbourne to moving to Malaysia whilst he continued to be a Guest Entertainer, to being approached for this role which has turned out to be an offer too good to refuse! Permanent work on a stunning vessel which will have us travelling around the world – wow! So, for those of you who aren't cruisers or really know what this role entails, I thought I'd write this post to fill you in a little more – Cruise Director Job Description.
Who Are Viking Cruises?
Viking Cruises was founded in 1997 with the purchase of 4 ships in Russia and further building their fleet and itineraries throughout Europe. In 2000, they built headquarters in the US and continued to grow into the world's leading river cruise company, taking their fleet to 60 and being recognised globally with prestigious awards such as Conde Naste and Travel + Leisure each year.
In 2015 they added ocean cruising to their portfolio, building 5 ships to date, all identical, all veranda cabins and accommodating 930 guests.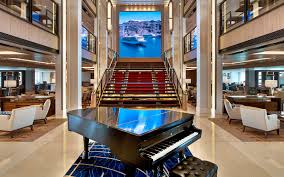 Viking Star (2015), Viking Sea (2016), Viking Sky (2017), Viking Sun (2017), Viking Orion will join the fleet this month (June 2018) and Viking Jupiter is being launched early 2019. There are 10 ships slated for the fleet, so more to come over the next few years.
Viking offers destination-focused itineraries for experienced travellers who have a keen interest in culture, geography and history. The smaller size allows them to get into prime docking locations and one shore excursion is complimentary for each guest in each port.
They are a more inclusive cruise line, meaning alcoholic beverages are included with your meals on board, and all activities and entertainment are complimentary. Their key tagline is 'no casinos, no kids, no umbrella drinks'.
Job Overview
The Cruise Director is in charge of all the entertainment on board. This covers all activities, the dance classes, quizzes, destination/port lectures, sporting activities, single traveller get-togethers as well as the big production shows, variety shows, all live music around the ship and managing the guest entertainer program. They will also perform shows themselves.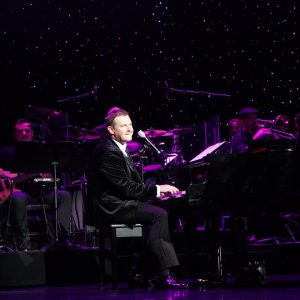 On top of this, the Cruise Director is the face of the ship, he is the person that guests see more of than anyone else and are the 'go-to' for guests regardless of the issue.
A Cruise Director is experienced within the Entertainment Industry and has strong administration and social skills with colleagues and guests. He has to be aware of the operational needs of the ship and be a strong leader for the full production team.
Required Skills
Good administration and organisation / Professional PA announcements / Strong character for on and off-stage presentations and television performances / previous ship experience / well-organised, efficient and positive / a leader / commitment to safety and security programs / sociable and confident / well-groomed / pro-active problem solving / understand guest needs / time management / teamwork and good communication / reliable and pressure resistant / proactive in upholding Viking standards of excellence / enthusiastic crew member / good knowledge of Microsoft Office programs / ability to schedule, think ahead, plan and keep the guests as number one.
Training
Viking doesn't generally recruit people who haven't already worked on ships full-time. Most Cruise Directors will have worked their way up through the Entertainment/Production team and are an Assistant Cruise Director first. Beven obviously breaks this 'norm' so he has a lot of training courses to complete before he can start the role. This started with flying to Bangkok to get a Norwegian Maritime approved Medical Certificate (with only 8hrs allowed for this, he arrives to discover that the Doctor has allowed their license to expire, can he come back in 2 days…bring on sudden panic and calls to other Doctors to come in and do the Cert for him…2 buildings, 4 levels, 10 specialists later, he finally gets it completed!), then flying on to Phuket to complete his STWC 5 day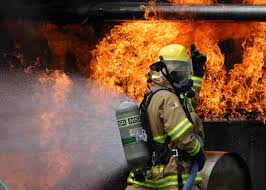 training. This covers CPR, Fire Safety and Fire Fighting, Water Survival/Safety, Emergency Procedures etc. On top of this, when he gets back from the full day course, he has to complete 3 online modules in Crowd Management and Control – each 2-3hrs long and very repetitive…!
We return to Penang for him to pack for the 4 months on board, and then he heads to Oslo (via Doha) 3 days later. When on board, there will be more training, specific to Viking and their individual ship procedures (crew drills, musters etc) and he will shadow the current Cruise Director for 10 days to learn the ropes before taking over himself.
Where Will We Be Going?
Beven will be joining Viking Sun in Oslo, Norway. The itineraries for his first contract include Russia, Sweden, Estonia, Poland,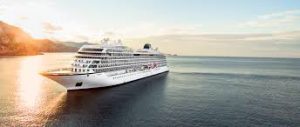 England, Ireland, Scotland, Germany and France. When he returns for the second contract (if kept on the same ship), he will be in Mexico, Bermuda, Miami and then starts a 128-day world cruise from Miami to London.
I will join in Copenhagen after his first month and continue with him from there onward.
Let's Wrap This Up
So, needless to say, we're both very excited. It's a fantastic new challenge for Beven, bringing all his strengths to the one role and also allowing us to see the world together. I'll be continuing to blog from the ship bringing you information on the ship, Beven's activities and tips on each of the ports we visit.
I hope you found this to be helpful. Please feel free to leave feedback or comments below – especially if you've cruised on Viking before or are interested in doing so. Thanks!
You can find more information on cruise lines here.